Jual SHELL OMALA S2 G 460 Industrial Gear Oil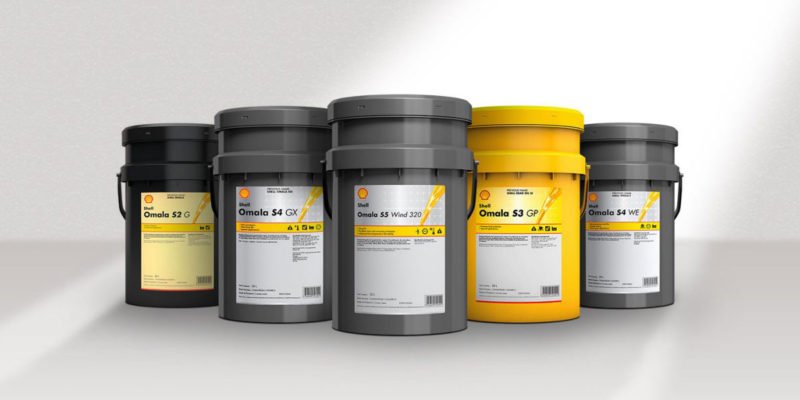 Minyak Pelumas  Shell Omala S2 G 460 adalah minyak tekanan ekstrim berkualitas tinggi yang dirancang terutama untuk pelumasan roda gigi industri berat. Daya dukungnya yang tinggi dan karakteristik anti gesekan bergabung untuk menawarkan performa yang superior dalam gigi.
Masa pakai minyak yang lama dan Pemeliharaan.
Pemeliharaan minyak Shell Omala S2 G diformulasikan untuk melawan kerusakan termal dan kimia selama interval perawatan. Mereka menahan pemuatan termal yang tinggi dan menahan pembentukan lumpur untuk memberikan kemampuan hidup minyak yang meluas, bahkan dengan suhu minyak curah hingga 100 ° C pada aplikasi tertentu. Perlindungan keausan dan korosi yang sangat baik Daya dukung beban yang sangat baik mengurangi gigi dan bantalan gigi pada kedua komponen baja dan perunggu. Shell Omala S2 G memiliki proteksi korosi yang sangat baik, melindungi komponen baja dan perunggu, bahkan dengan adanya kontaminasi oleh air dan padatan.
Mempertahankan efisiensi sistem:
Minyak Shell Omala S2 G memiliki sifat pemisahan air yang sangat baik. Sehingga air berlebih dapat dikeringkan dengan mudah dari sistem pelumasan untuk membantu memperpanjang umur roda gigi dan memastikan pelumasan yang efisien pada area kontak. Air dapat sangat mempercepat kelelahan permukaan roda gigi dan bantalan serta meningkatkan korosi besi pada permukaan internal. Kontaminasi air harus dihindari atau dihilangkan secepat mungkin setelah terjadinya.
Aplikasi:
Sistem perlengkapan industri yang tertutup Minyak Shell Omala S2 G diformulasikan dengan menggunakan sistem aditif sulfur-fosfor yang efektif untuk memberikan kinerja tekanan ekstrem yang memungkinkan aplikasi bebas masalah di sebagian besar kotak peralatan industri tertutup yang menggunakan roda gigi baja dan roda gigi heliks.
Roda gigi yang sangat padat:
Minyak Shell Omala S2 G memiliki sistem aditif bertekanan tinggi (EP) yang kuat yang memungkinkannya digunakan dalam sistem gigi yang sangat banyak.
Aplikasi lain:
Minyak Shell Omala S2 G sangat sesuai untuk pelumasan bantalan dan komponen lainnya dalam sistem sirkulasi dan splash-dilumasi. Untuk worm yang sangat banyak menggerakkan minyak seri "Om" Shell Omala yang direkomendasikan. Untuk roda gigi hypoid otomotif, Minyak Spirax Shell yang sesuai harus digunakan.
Spesifikasi dan Persetujuan:
Memenuhi ISO 12925-1 Tipe CKD, kecuali ISO 680- 1000 Memenuhi DIN 51517- Bagian 3 (CLP), kecuali ISO 680- 1000 Memenuhi AGMA 9005- EO2 (EP) Memenuhi Baja AS 224 Memenuhi David Brown S1.53.101 , 102.103.104 Memenuhi Mesin Cincinatti P34,35,59,63, 74, 76-78
Shell Omala S2 G oils are high quality extreme-pressure
oils designed primarily for the lubrication of heavy duty industrial gears. Their high load carrying capacity and anti-friction characteristics combine to offer superior performance in gears.