SHELL TURBO T 100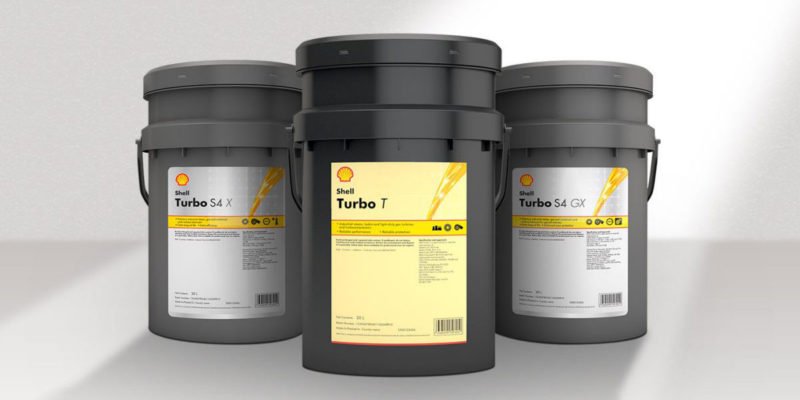 Deskripsi Produk Shell Turbo T 100:
Shell Turbo Oil T 100 adalah minyak pelumas bermutu premium yang dirancang untuk memberikan pelumasan turbin uap yang sangat baik dan banyak aplikasi industri lainnya. Minyak ini terbuat dari minyak dasar berpendingin tinggi (API Group II), yang telah dipilih secara hati-hati untuk memberikan karakteristik viskositas / suhu yang memuaskan. Kecenderungan berbusa rendah dan sifat pemisahan air yang baik. Selain itu, mereka mengandung bahan tambahan yang telah terbukti untuk melindungi peralatan dari bahan berkarat dan menahan oksidasi untuk umur pemakaian yang lama.
Minyak Turbin Minyak & Turbin Minyak Berkualitas Tinggi
Minyak Turbo Turbo T lama telah dianggap sebagai minyak turbin standar industri. Membangun reputasi ini. Shell Turbo Oils T telah dikembangkan untuk menawarkan peningkatan kinerja yang mampu memenuhi tuntutan sistem turbin uap yang paling modern. Dan turbin gas ringan, yang tidak memerlukan peningkatan kinerja anti-wear untuk gearbox.
Minyak Turbo Shell diformulasikan dari minyak dasar hydrotreated berkualitas tinggi dan kombinasi aditif bebas seng. Memberikan stabilitas oksidatif yang sangat baik. Perlindungan terhadap karat & korosi, pembusaan rendah dan sangat baik.
Penggunaan :  
Shell Turbo Oil T 100 memiliki catatan panjang dan sukses untuk menyediakan pelumasan turbin yang andal dengan kinerja yang sangat baik. Nilai yang sesuai dari Shell Turbo Oil T 100 yang digunakan dalam aplikasi tertentu harus sesuai dengan rekomendasi viskositas pabrik peralatan. Minyak ini dapat digunakan pada pelumasan umum tanaman, sistem oli hidrolik & sirkulasi non-anti-pakai & sebagai minyak roda gigi non-EP.
Kualifikasi / Spesifikasi Met:  
• Alstom Power HTGD 90 117 dan NBA P50001 • Siemens TLV 9013 04 • Cincinnati Lamb; P-38, P-55 dan P-54 • General Electric GEK 28143A, GEK 46506 & GEK 32568F
High Quality Industrial Steam & Gas Turbine Oils
Shell Turbo Oils T have long been regarded as the industry standard turbine oil. Building on this reputation. Shell Turbo Oils T have been developed to offer improved performance capable of meeting the demands of the most modern steam turbine systems and light duty gas turbines. Which require no enhanced anti-wear performance for the gearbox.
Shell Turbo Oils T are formulated from high quality hydrotreated base oils and a combination of zinc-free additives that provide excellent oxidative stability. Protection against rust & corrosion, low foaming and excellent demulsibility.