SHELL GADUS S3 V220C 2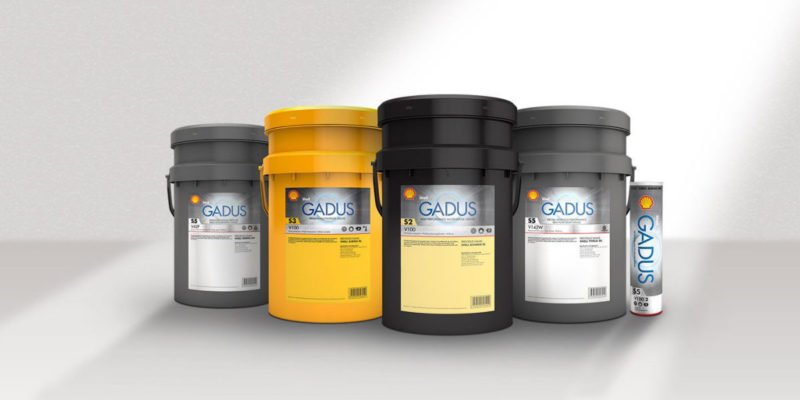 SHELL GADUS S3 V220C 2 adalah gemuk multi-tujuan premium berdasarkan minyak mineral indeks viskositas tinggi dan pelunak sabun kompleks lithium. Mereka mengandung aditif terbaru untuk menawarkan kinerja oksidasi suhu tinggi yang sangat baik dan aditif lainnya untuk meningkatkan sifat anti-oksidasi, anti-aus dan anti-korosi. Gemuk Shell Gadus S3 V220C sangat sesuai untuk bantalan yang beroperasi pada suhu tinggi dan di bawah beban.
Shell Gadus S3 V220C replaces Albida grease EP2, Shell Retinax LX2 dan Shell Rotella HD.
Aplikasi gemuk Shell Gadus S3 V220C digunakan untuk pelumasan gemuk bantalan heavy-duty yang digunakan pada mesin yang ditemukan pada aplikasi berikut:
Continuous casting
Vibrating sieves
Quarries
Breakers
Roller conveyor
Automotive Wheelbearings
Fitur Kinerja:
♦ Kestabilan mekanis yang bagus bahkan dalam
kondisi bergetar
♦ Konsistensi dipertahankan dalam waktu lama,
bahkan dalam kondisi getaran parah
♦ Sifat tekanan ekstrim yang meningkat
♦ Performa beban yang sangat
baik
♦ Hambatanair yang baik♦ Memastikan perlindungan yang langgeng bahkan di
hadapan yang besar jumlah air
♦ Titik jatuhnya yang tinggi
♦ Hidup operasional yang panjang pada suhu tinggi
♦ Proteksi korosi yang efektif
♦ Memastikan komponen / bantalan tidak gagal
karena korosi.
Untuk bantalan yang beroperasi di dekat suhu maksimum yang disarankan, interval pemberian kembali harus diperiksa
Spesifikasi :
Memenuhi ASTM D4950-08 GC-LB
Kesehatan & Keselamatan:
Minyak Shell Gadus S3 V220C tidak menunjukkan bahaya kesehatan atau keselamatan yang signifikan bila digunakan dengan benar dalam aplikasi yang direkomendasikan, dan standar kesehatan industri dan pribadi yang baik terjaga
Premium multipurpose extreme-pressure grease
Shell Gadus S3 V220C greases are premium multi-purpose greases based on high viscosity index mineral oil and a lithium complex soap thickener. They contain the latest additives to offer excellent high temperature oxidation performance and other additives to enhance its anti-oxidation, anti-wear and anti-corrosion properties. Shell Gadus S3 V220C greases are especially suitable for bearings operating at high temperature and under load.