Shell Argina S3 40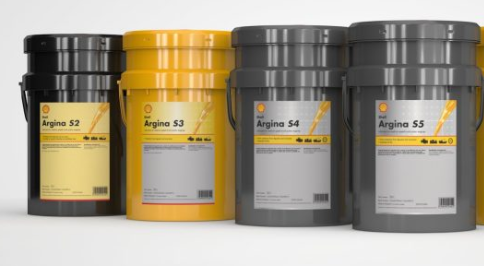 Shell Argina S3 40 PERLINDUNGAN DARI SIMPANAN DAN KOROSI
Pelumas untuk mesin piston trunk berkecepatan sedang Shell Argina S3 40 adalah pelumas crankcase multifungsi untuk mesin diesel kecepatan Menengah yang sangat diperingkatkan beroperasi pada bahan bakar sisa, campuran atau distilat. Shell Argina S3 40 memiliki BN 30 dan dirancang untuk kondisi kejenuhan minyak moderat
Performa, Fitur & Manfaat
Memperpanjang umur minyak
Shell Argina S3 40 adalah minyak BN 30 yang telah dioptimalkan untuk menahan oksidasi dan mempertahankan BN untuk mengurangi jumlah minyak yang dibutuhkan.
Silakan hubungi perwakilan teknis Shell Anda yang akan dapat menawarkan dukungan tambahan dalam pemilihan produk. Dan panduan untuk memperpanjang masa pakai minyak dan meminimalkan pemanis.
Perlindungan mesin
Shell Argina S3 40 memiliki tingkat deterjensi yang dioptimalkan mengarah ke crankcase yang sangat bersih. Dek katup dan piston. Formulasi telah lebih dioptimalkan mengurangi endapan di area kritis, misalnya piston yang kurang.
Efisiensi sistem
Shell Argina S3 40 memiliki detergensi / dispersi rendah yang tinggi formulasi untuk secara efektif melepaskan kontaminan dan air dalam pemisah sentrifugal.
Shell Argina S3 40 dapat digunakan untuk top up engine berjalan pada anggota lain dari keluarga Argina, memberi kontrol langsung BN tanpa perlu ganti oli
Aplikasi Utama
Propulsi industri menengah dan laut dan bantu mesin, membakar sisa bahan bakar minyak, yang menciptakan kondisi stres minyak moderat. Kondisi ini biasanya terjadi:
Dalam desain mesin yang lebih baru, kurang dari 10 tahun
Dimana konsumsi minyak> 1 g / kWh
Dimana load factor <85%
Dimana bahan bakar dengan sulfur <3% digunakan
Shell Argina S3 40 juga dapat digunakan dalam mesin kelautan gigi reduksi dan aplikasi papan kapal tertentu lainnya, di mana pelumas spesialis tidak diperlukan.
Performance, Features & Benefits
Shell Argina S3 40 is a BN 30 oil which has been optimised 
to resist oxidation and maintain BN in order to reduce the 
amount of oil sweetening that is required.
Please contact your Shell technical representative who will 
be able to offer additional support in product selection and 
guidance on extending oil life and minimising sweetening.
Shell Argina S3 40 has an optimised level of detergency 
leading to exceptionally clean crankcase, valve deck and
pistons.
The formulation has been further optimised to 
reduce deposits in critical areas, eg piston undercrown.
Shell Argina S3 40 has a high detergency/low dispersancy 
formulation in order to effectively release contaminants and 
water in centrifugal separators.
Shell Argina S3 40 can be used to top up engines already 
running on any other member of the Argina family, giving
immediate control of BN without the need for an oil change. 
DOWNLOAD MSDS Shell Argina S3 40
DOWNLOAD PDS TDS Shell Argina S3 40
PENCARIAN LAINNYA:
fungsi pelumas shell argina
pelumas shell argina